Appartments Petr
| Petr Kracík
Welcome! Private Petr is situated in one of the most beautiful localities of the Giant Mountains, namely in the holiday center of Benecko. This picturesque village lies at the foot of the hill Žalý and offers a unique view of the Giant Mountains and the surrounding countryside.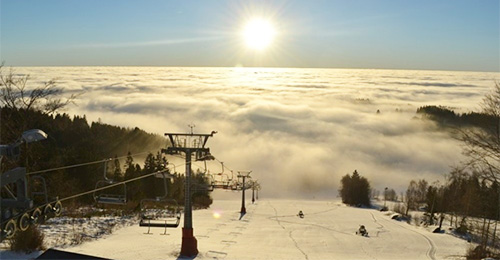 Available accommodation dates can be found on the page with the prices!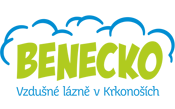 Guest card
When you stay at Apartments Petr you will receive a free Guest Card, which will provide additional discounts for your holiday!
Benecko
The attractions that Benecko has to offer satisfy even the most demanding vacationers. Close to Privat Petr are ski lifts, including illuminated slopes for both beginning and advanced skiers. There are several ski and snowboarding schools, sports equipment rentals and other sports facilities (snow tubing, bowling, golf, etc.).
Giant Mountains
Hiking and cross-country racing tracks in the area connect to the well-maintained trails of the Giant Mountains. In summer it is possible to take trips, make use of a large number of well-marked hiking and cycling routes, play tennis, volleyball or football.
Romantic souls can go horseback riding, take a sleigh ride or a stroll through the countryside.
For a pleasant end to the day, one can sit by the fire, which is connected to a barbecue, taste mountain specialties in one of the many local restaurants or visit a bowling bar or a disco. Various shops, post offices, beauty salon, etc. are available as well.
Other well-known regional towns are situated not far from Benecko: Jilemnice, Vrchlabí, Špindlerův Mlýn, Pec pod Sněžkou, Rokytnice nad Jizerou and Harrachov.